Kia has unveiled its compact SUV aimed for the Indian market. The unveiling is much like a preview before its full debut in the country next year. KIA's SP concept gives a glimpse of what the company has in store when it starts the retail sales in India in the second half of 2019 and they are using auto expo 2018 as a platform to build the car's presence.
SP concept, a compact SUV is a sleek iteration of the company's signature grille, a two-tiered headlight setup and a bright orange paint job. There are very little details about the car as of now, the SUV has got trendy and modern interiors.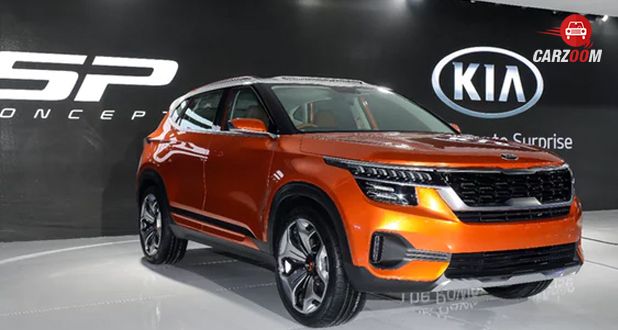 With this Kia has debuted in India, alongside 16 global models. Inspired by advanced technology and Indian heritage, the SP concept is proof of the company's plan to introduce cars that cater to the changing pattern of the Indian market in future.
Chief design officer of Kia motors corporation Peter Schreyer says " Over the last few years, SUVs have become the vehicle-of-choice among Indian buyers and by Combining the comfort and space of a sedan we intend to storm the market with an SUV that will set new parameters in motoring. It's still a concept so it's a little bit exaggerated but the actual production car will be very close to what you see at AutoExpo 2018."