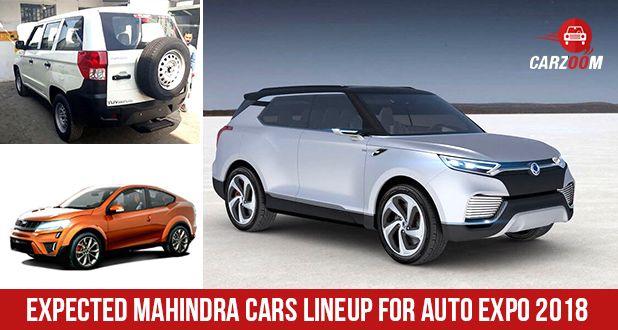 At the upcoming Auto Expo in 2018 things are heating up, automobile companies are all set to flaunt their muscle power. It is expected that many big companies are all set to showcase upcoming car models at the Auto Expo 2018 and Mahindra is one of them. It will be exciting to see what Mahindra will bring on the table. As per the reports, this is what is expected by Mahindra: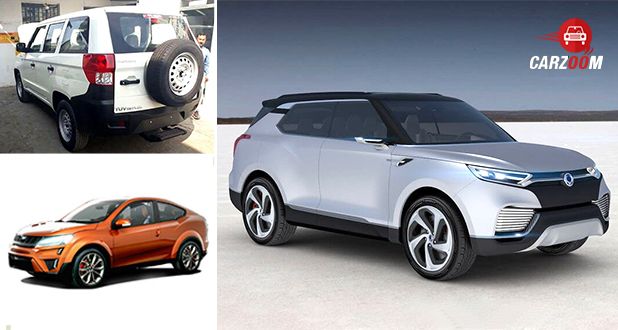 Rumours say that Mahindra will showcase its new car 'XUV Aero' in the u Hyundai upcoming Auto Expo 2018. If reports are to be believed, it will flaunt a 2.2-litre mHawk diesel engine and will also offer different driving modes. The expected price tag of Hyundai XUV Aero will be around 20 Lakh INR.
Mahindra MPV U321 will also be unveiled and this car will come with the 2.2-litre diesel engine. Expected price of Mahindra MPV U321 is around 10-15 lakh INR.
Mahindra S201 is also on the cards and might make an appearance at the expo. Rumours say the engine of the Mahindra S201 will be a 1.5-litre TGDI petrol engine and a 1.5-litre mHawk diesel engine. The expected price tag of Mahindra S201 will be between 8 to 12 lakh INR.
Mahindra TUV 300 has been clocking very good sales but reports say that Mahindra is planning to showcase its higher version 'Mahindra TUV 300 Plus'. It is expected that the Mahindra TUV 300 Plus come with the 1.5-litre diesel engine, 5-speed manual and automatic transmission and will be priced around 8 to 11 lakhs INR.
Stay connected with us for more information.