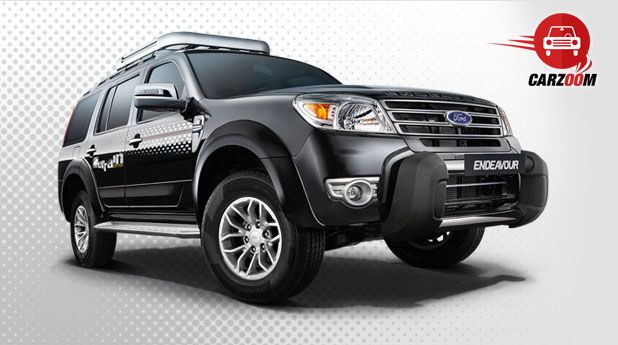 The rugged and sporty SUV by Ford, Endeavour is back again after getting some renovations in it. Though, the predecessor SUV already was an appealing model on the terms of price, road performance and looks, new one seems better. We already have tried our hand on this slightly underrated SUV and find it much deserving than before. Let's have a critic look.

High:
Its performance is really a game changer coz it delivers an awesome ride quality and impressive drivability, few things could be improved though.
Next point which is good is its price range which suits this segment and gives a rub shoulder fight to its main rivals in same segment.
Quality of interior of Endeavour is appealing and offers a high level of comfort and premium feeling.
Solid, bold and muscular exterior glimpse which makes it unique and easily noticeable in middle of the crowd.
Four-wheel drive system acts good and in a balance way.
Ford offers satisfactory after sale services and said to be in process to increase its network rapidly in India.
Low:
 Automatic transmission could be better as it doesn't work properly and gears take time to change.
Fuel efficiency is not much impressive and could be improved for sure as it has powerful engines.
Though, Ford satisfies its customers in the terms of after sale services but still its post maintenance charge is costly which doesn't make the SUV pocket friendly after buying.