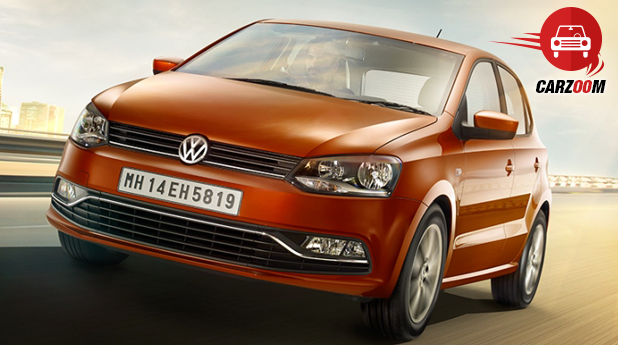 Volkswagen has launched its much awaited Polo facelift in India on 15th July 2014. Polo is Volkswagen's Ace in the Indian market which shows on their market share segment too. The main problem for Volkswagen has been the dealership network and long term reliability. New Polo has been creating lot of buzz and has fair amount of initial success. After our expert and critic review, it's time to see what our users are saying.

 Likes:
European DNA shines through – "Polo's solid build quality, sophisticated looks and glimpse of European touch makes the car worth buying" a user sharing its opinion. 
Rich Interiors-  'Polo's Cabin will make you feel like you are sitting in a luxury car as the ambience in the car is so beautiful and the features present in the car adds more grace to it'  Said by a mesmerizing user. 
A thunderbird- When it comes to ride and handling Polo is ultra smooth especially during high speeds and very comfortable during long drives. 'I drove at 120-130 KMH but it feels like you're at 70-80 it is that steady' said by a user.  
Fuel efficient engines- The polo owner feels proud and satisfied with the performance of their cars especially from mileage point of view. 'Some of the user said their petrol car gives around 17 KML mileage on road (Highway) with A/C on'. 
Breathtaking car-  "Polo is a good car to spend your hard earned money, effortless to drive, good fuel economy, beautifully designed and premium interiors makes this car a Full package car". Said by a user. 
Dislikes-
Diesel engine disappoints: 'Diesel engine is too noisy at lower speeds and you can hear that loudly while driving that's unbearable and the fuel efficiency of it could have been better' Said by a user.   
Pricy car: Price of the car is bit on higher side especially when we look at its alternative present in the market. With such good features and great looks which could get hamper by over price of the car.
Cramped space at rear- Persons sitting at rear seats feels uncomfortable in both legroom and headroom segment. Legroom and headroom space is not sufficient for tall persons.
Scarcity of Volkswagen dealership- One of the main reasons behind consumer's expectation is its dealership. People who are looking to buy Polo have complaints about Volkswagen's thin dealership network.
Very High ownership costs:  Another problem people are facing is very high ownership costs and very high spare parts costs as well. This drawback is certainly denting Polo's name and fame.