Taking huge leap forward India's domestic car giant Tata has unveiled its new performance sub brand called 'Tamo'. This performance wing is a huge step towards new innovative technologies, business models and brand's future transformations which it calls 'Futuready'. The Futuro will be the first product of newly formed mobility brand and it will be unveiled at upcoming 2017 Geneva motor show in a production ready version. It will not be manufactured at company's regular production facilities.
This two seater car will be pitched as halo vehicle and will be sold limited to 250 units. Tata motor is trying to place it in the range between Rs. 22-25 lakhs and will go on sale by mid 2018. While details are scared at the moment but Futuro is rumored to get 1.2l turbocharged Revotron engine which will develop power around 180bhp. Tata currently utilizes six different platforms from Nano, Tiago to Hexa SUV but Tata will reduce it to two which could underpin a premium sedan to full size SUV.
While power might not please the enthusiasts as it's a bit less for a sportscar, so Tata engineers is trying to keep its kerb weight around 800kgs in order to achieve ideal power weight ratio. In verge to achieve this, Tata will make extensive use of fibre and aluminium. The company had already set up technical centers in India, Italy and UK with a prime focus on improving quality of its new vehicles.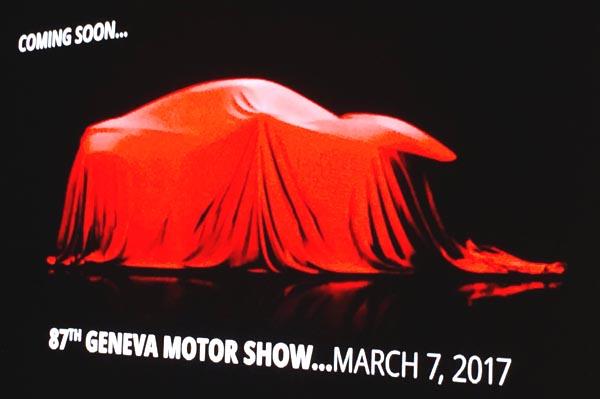 To remind you, this is not first time Tata motors is in news for sportscar concept, At 70th Geneva motor show, Aria roadster concept was revealed followed by a coupe version in the next edition. However, these concepts never came as even production vehicles but this time Tata seems to be quite serious regarding Namo and Futuro.
Speaking on the announcement, Guenter Butschek, MD & CEO, Tata Motors, said, "The success of our transformation journey 'FutuReady' is measured by our vision and depends on our ability to deliver on our comprehensive strategies for our business units. Our game plan addresses six themes – topline improvement, cost management, structural improvements, customer centricity, new mobility solutions and organizational effectiveness. To secure our future in a rapidly changing environment, the advanced mobility solutions space is of utmost importance. The introduction of TAMO will help us to co-design India's automotive footprint by taking new technologies and mobility concepts as a new ecosystem to market."