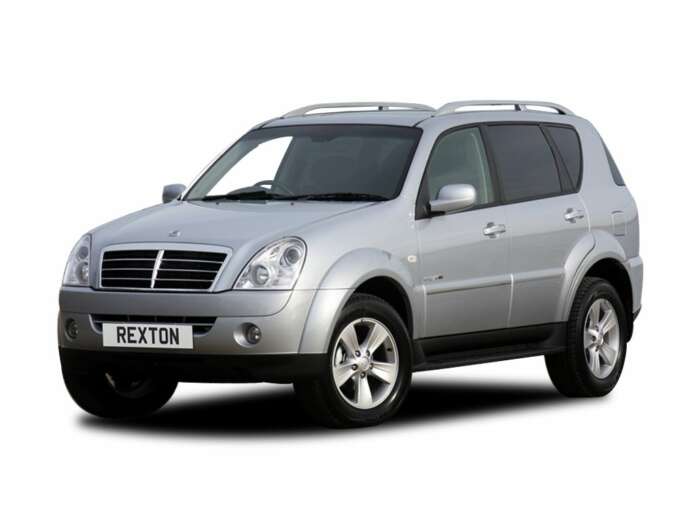 The Korean auto giants, Ssangyong, renowned for their Daimler-Benz driven SUVs all around the world since 1991 has now entered the Indian market, as a result of its adoption by the parent company Mahindra & Mahindra, taking acquisitions of the Seoul based automotive firm since Feb 2011 with the father gripping over a good 70% of its shares.
And with the coming home ceremony of this company in India, Ssangyongrelaunched the all refurbished variant if the 2001 evolved Rexton, which is a whole new package of countless goodies at a mouthwatering price tag. Excited? Let's find out further then.
DESIGN-
The latest offering from the Ssangyong-Mahindra hub, The revised Rexton is designed under the artistic vision of the renowned ItaldesignGiugiaro division, owned by none other than Mr GiorgettoGiugiaro. And being developed by such an artist, the car had to be a blend of class and aggression so pure in such a compound form with gigantic design features.
The car sports a lot of chrome on front grille, on side moldings with a steel belt line and even at the back as the exhaust frame. Car's front looks bold with that large air dam in the bumper between the newly integrated fog lamps and eagle-eye-shaped projectors.
The side, again with the steel belt and chrome moldings look smooth and fluidic and at the rear, the L-shaped parking lights and sporty spoiler add a lot of flambouyance to the overall profile of the car.
With the profile of a new-gene high performance soft roader SUV, Rexton stands tall with a ground clearance of 252 mm and with a wheelbase of 2835 mm and what adds the final touch up in the car is the 10 spoke, 16″ tall tyre set which looks prominent enough.
Cover is impressive, now let's have a look at the content and find out if it is that impressive or a level ahead!
INTERIOR AND FEATURES-
Whooaa… The exterior was tremendous right, then we would recommend you to hold your breathe or breathe heavily for the features list, you are just going to experience and trust us, all we gonna do here is form a list of all the features it provides without using anything fancy( As if it would need any)..
Starting off, this car here features a lot of creature comfort with the rain sensing wipers, automatic head-lamps, rear parking sensers, speed sensitive power steering with tilt adjustment and steering mounted audio controls, reverse park assist on the central console, front and side SRS airbags as standard and speed sensitive car locks. No no, the list ain't over yet, keep on reading. For driver, there's an 8-way electronically adjusted driver's seat with three memory presets for the driver's seat and OVRM stuff.
Apart from all these, the car is a bit on luxury too, with dual tone beige-black leather interio with added opulence on gear knob and steering wheel, all wrapped in leather, no bling-factors here.
Internal infotainment system, rear AC vents and cup holders, cruise control, key-less entry and navigator with pre-loaded maps come as standard.
Are you still in senses?
ENGINE AND PERFORMANCE-
This car here comes in two extra-special variants called the RX5 and RX7, pumped wholly by a common in both 2.7 litre turbocharged diesel engine. With a basic difference of power and transmission in both the babes.
RX5 is balanced on a power of 162 bhp and torque of 340 Nm, with a 5-manual transmission system.
While the RX7 delivers a total of 184 bhp and 402 Nm torque, and controlled by a Mercedes-benz driven and developed 5-auto transmission.
The car delivers a decent performance of a drag ability of 0-100 kmph in just 11.6 secs with a top-speed of 180 kmph.
Mileage metre-
Both the cars provide an impressive claimed mileage of 12.4 km/l (in Rx5) and 11.8 km/l (in Rx7).
And a bit low-yet justified 7.75 kmpl in city conditions.
PRICES AND COLORS-
As said earlier, the car comes at a mouthwateringpricetag with the kind of features it provide.
The range of your jaw-dropping-transfixing temptation starts at 18.87 lacs for the RX5 and 21.10 lacs for RX7.
And the car is available in a range of 4 classy colors to choose from-
Volcano Black
Satin White
Opulent Purple
Moondust Silver.