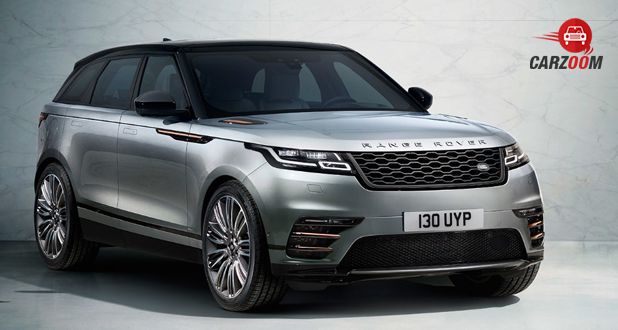 Land Rover has always been known for producing stylish and powerful cars and that's why it is one of the strongest contenders in the Indian Automobile market. Earlier, it impressed everyone by launching 'Evoque Landmark Edition' and now it the all new 'Range Rover Velar' will hit the market. Here is the lowdown on it:
Price:
Starting price of Range Rover Velar will be around 78 lakh INR.
Engine Details:
Range Rover Velar comes with 8-Speed Automatic Transmission and offers two engine variants i.e. Diesel & Petrol. Both the engines come with two options:
Diesel Engine D180 generates the power and torque of 132kW and 430Nm respectively and helps in completing in the sprint of 0-100km/h in 8.9s. On the other hand, Diesel Engine D300 produces the power and torque of 221kW &700Nm respectively so that velar can complete 0-100km/h in 6.5s.
The Petrol Engine P250 generates the power of 184 kW with the torque of 365 Nm. With the help of this engine, velar can complete the sprint 0-100km/h in 6.7s with the top speed of 217 km/h. Whereas Petrol Engine P300 produces the power & torque of 221kW & 400 Nm respectively and offers the top speed of 234 km/h. Velar can complete the sprint of 0-100km/h in 6.0s.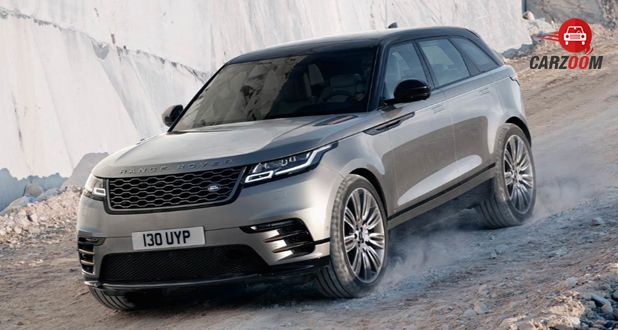 Colors:
Range Rover Velar comes in these following colors:-
· Fuji White
· Narvik Black
· Indus Silver
· Corris Grey
· Firenze Red
· Byron Blue
· Aruba
· Yulong White
· Kaikoura Stone
· Carpathian Grey
· Santorini Black
· Silicon Silver
Exterior:
The exterior of Range Rover Velar looks premium. It has a floating roof design, a clamshell bonnet, LED Headlights, Rear Fog Lights, Rain Sensing Windscreen Wipers, stylish taillights, and alloy wheels are there to attract the buyers.
Interior:
Notable interior features of this car are two High-Definition Touchscreens, Interior Lighting, Two-zone Climate Control, Air Quality Sensor, Auto-dimming Interior Rear View Mirror, soft & stylish seats, a Navigation system, and Keyless Entry.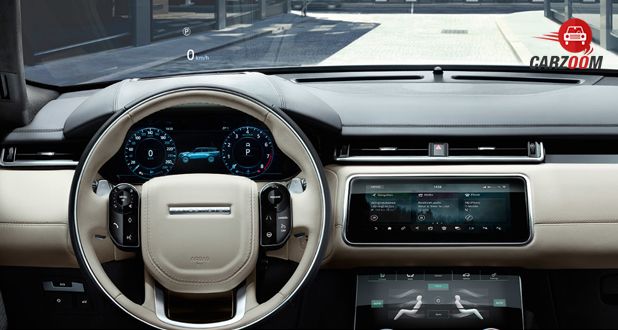 Safety:
Safety features of Range Rover Velar are remarkable as it has an ABS with EBD, 6 Airbags, Electric Parking Brake, Emergency Brake Assist, Cornering Brake Control, Roll Stability Control, 24X7 Road Side Assistance, Hill Descent Control, and Dynamic Stability Control.
Would you like to buy this car and why? Tell us in our comment section.