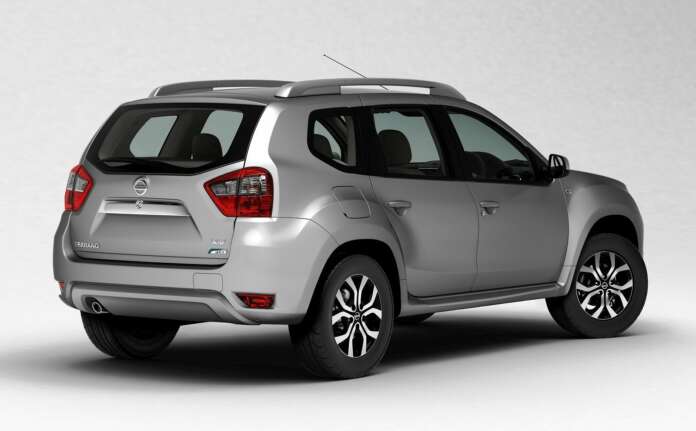 After the Muscular Duster, It's the handsome Terrano. Nissan suddenly seems to be in full gear to take over the SUV market In India. Duster got rave reviews from the user community While with Terrano Nissan is likely to strengthen their position in the Indian car Segment. Terrano is placed a little above Duster with its price tag and is awaited as one of the premium offerings from the Japanese car maker. But our critics at carzoom have got more to add.
CRITIC TAKE – TOO MUCH INSPIRATION FROM THE DUSTER
First look at the car and the car looks like Duster's brother, which is not appreciable. It is understood that Terrano is an SUV and the build of SUVs are known to be similar. But from a maker like Nissan, it is unforgivable. It is sad to see, Nissan has failed to impress us with this particular car. Overall the Exterior of the car is average and we wish Nissan had given us enough on the platter to scrutinise.
If we thought only the exteriors were lookalikes from the Duster. Nissan proved us wrong with the interiors too which borrow a lot from the Duster with few changes here and there .Though the car comes with a new audio system with stylish controls ,it isn't a very big deal since even most of the compact level cars have the newest DIN 2 audio system. The Car from the inside reminds a lot of the Duster and we wish Nissan could have focused on bringing in more sophistication to the car's interiors.
The car is powered by the K9K engines with very little variance in the performance when compared with the Duster. The car's too much resemblances and inspiration from the Duster hasn't gone down well with most of the critics.
We felt that the car has some problem with the Seating which felt little uncomfortable under braking. Some of the Controls are awkwardly placed and the user would definitely need some time to get used to them.
VERDICT:   We would have loved to see the car with more originality. The car borrows more and has very little sophistication.  Nissan has tried to gauge the success of Duster and come out with a safe bet. The car overall is better than most of the other cars in the market but it's too much emphasis on borrowing specs from the Duster hasn't gone down well with the Critics community.