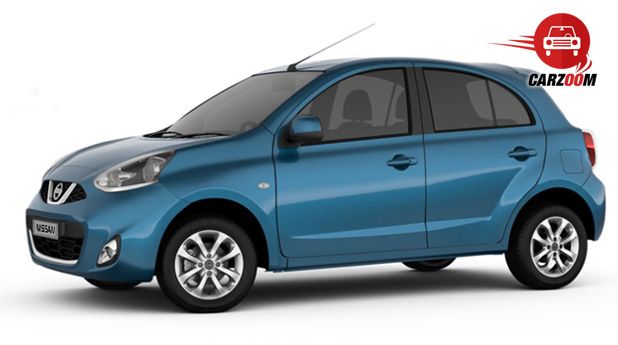 After Maruti Suzuki, Hyundai, Audi and BMW, here we come again with the same news about price hiking of models from the New Year, and this time, it's Nissan. It's nothing other than the company's strategy to do increment in its India sales and also to clear the existing stock of Nissan models in this remaining last month of 2013.
Nissan Motor India Pvt. Ltd. recently announced that it's going to raise the prices of some of its models from 2 to 4 percent (depending upon particular product range), effective from January 2014. Company is indicating that the reason behind this step is to minimize the impact of rupee devaluation and extending input costs. The models who are going to face the price hike are Micra, Micra Active, Sunny, Evalia and the Terrano.
According to Richard D Spitzer, Acting Chief Operating Officer (COO), Hover Automotive India (Nissan National Sales Company), "Although the rupee situation seems to have stabilized, the higher exchange rate has impacted costs all around, making price increase inevitable. Inflation-led rise in input costs and raw materials costs also cannot be ignored at this point. The price increase is marginal and we assure our valued customers that we will continue to offer them globally renowned products at affordable prices."
Just 1-2 days ago, Nissan also announced the online sales of its models to save the consumed time of purchasing a car via dealership. Any buyer who is planning to purchase a Nissan car can now book it online on company's official website by making the payment by credit card.
Must say, company has taken some smart steps towards the increment of its sales. Now customers who want to buy a Nissan model would prefer, without wasting their time to book the car 'online', so that they could get the delivery by this month only. And this would protect them from the increased price which is going to be effective from very first month of the New Year. And in this way, Nissan will be successful in its strategies; while sales would increase on one side, the existing stock of Nissan models will also be cleared on the other.