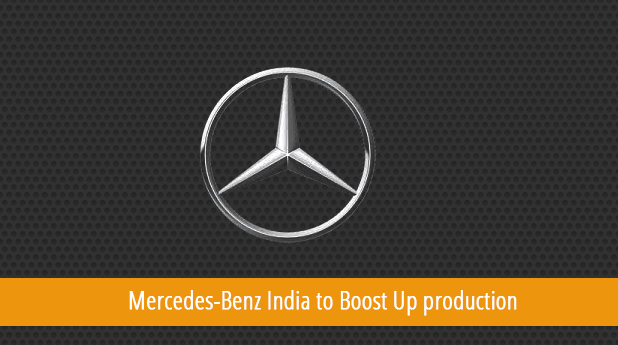 Reportedly, Mercedes-Benz India has recently discussed with the media about its plans for future growth and sales in India, during which, one of the company officials had declared about company's claims to clearly double up the production and sales capacity in India in near future.
With the official confirming the inception of a second production facility in India soon, as it is still on its final phase of production completion and finishing edge, it is clear that the company is doing exceptionally well in the market with last year's sales to mark a very tremendous sum of around 9000+ units.
The current Chakan production facility which was started in the year 2004 has a capacity to roll out 10000 units in a year which with the newly manufactured plant will boost up the capacity to be doubled at around 20000 units per annum. Currently, Mercedes-Benz India doesn't make its vehicles completely in India which makes these plants more to be assembly lines rather than being actual production plants. But with the plans for future, the company may surprise us with that also as the future estimated demand for the luxury vehicles according to Mercedes-Benz officials is going to go up by at least 4 % with current market space of around 1.5 %, which will then come close to 5.5 % of luxury cars in the market.
Apart from that, with this new and fully future oriented production facility, Mercedes-Benz may also increase the supply to other neighboring nations as well with more ease now. Spending around 850 Crore rupees on this plant, we hope Mercedes-Benz makes the most of it with balancing a sheer proportion between production and sales.
Also, this new production facility could also indicate for India developing towards a far better future for automotive revolutions yet to come. Mercedes-Benz might also think of promoting Indian Market as the head of all operations and strategies for the Asia market as well if the circumstances and situations in the coming future allows. But as of now, we believe the Indian market should be one of the most growing, demanding and fruitful markets not just for Mercedes-Benz but other foreign brands if endorsed their vehicles well. We also expect other such brands to come up with exception future plans as well, openly.
For more news related to Automobile's development and launches, keep looking this space.