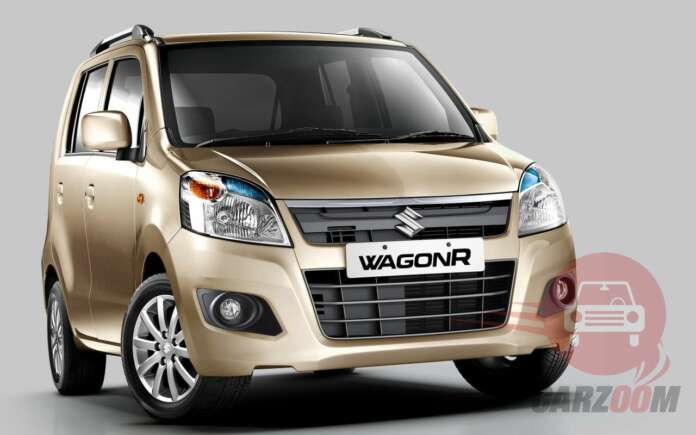 The Car market leader and largest car manufacturer in India Maruti Suzuki has said that one of its best selling models Wagon R has crossed 15 lakh units milestone in the country. Wagon R was launched in 2000 and achieved this splendid feat in just 14 years means Maruti has sold over 1 lakh Wagon R per year on an average since its launch that's a commendable achievement.
This Tall boy hatchback is among top 5 selling cars in India over the years, Maruti has sold over 1.56 lakh units of Wagon R in 2013-14 and in the current year they have already exceeded by 93,000 units. Craze and demand of Wagon R has not dip a bit despite it was launched 14 years ago.
It was first launched in 2000 than it got its first facelift in 2003-04 than second one in 2006-07, in same year Wagon R LPG variant was launched. In the year 2011 Wagon R was launched in completely different Avatar with much more Space and feature richness, same year also witnessed the launch of Wagon R CNG variant equipped with i-GPI technology. In 2013 Wagon R sportier version named as Wagon R Stingray was introduced.
Wagon R was originally launched with 1.1L 4 cylinder petrol engine which able to produce 64bhp power and 84Nm torque but in 2010 Maruti launched Wagon R in 1.0L 3 cylinder K10 series petrol engine which churns out 67bhp power and 90Nm torque with efficient mileage of 20.5 KPL for Petrol and 26.6 km/kg in the CNG variant.
Maruti Suzuki Vice president (marketing) has said, "With its space, features and comfort, Wagon R has been the choice of the Smart Customer and consistently remained among India's most loved car brands". "Strengthened by regular up-gradations to meet customer expectations and successful marketing initiatives focusing on the core proposition of 'Smart', Wagon R continues to win the hearts of Indian Car buyers", it added.