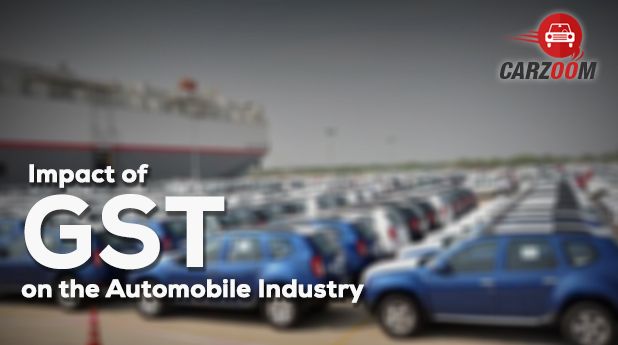 Indian automotive industry is one of the largest automotive markets in the globe. It contributes approx 7 percent of India's GDP (gross domestic product) and one of the key aspects of Make in India initiative. After several reforms and initiatives Government has now introduced GST (Goods and services tax) to promote and ensure potential growth in this market.
GST is shaping out to be most important economic tax reform, once it will be implemented in July 2017 all the products from electronic to the automobile will be affected. GST council has already fixed prices for 1,200 items. The number of car makers, including Maruti Suzuki, Ford, Hyundai Motor India Pvt Ltd and Mahindra Ltd is offering a limited period discount on their cars. The discount can range from 1 lakh up to 2.5 lakh.
The discounts are being offered by the companies, as people have stopped buying cars because they are waiting for the changes post-GST. So if you're planning to buy a new car or motorcycle then this is the best time as post GST you have shed more money as additional cess will be imposed.
A lot of consumer goods will get cheaper after the implementation of GST. But small car owners might have to face disappointment. After GST, the cars will be subjected at the rate of 28% and some additional cess.
Under the current GST-small cars are taxed at 12.5% with VAT it goes up to 255 to 27.5%, after the application of GST the tax figure will be more than 29%. Sedan and SUV cars such as Honda City and Skoda Octavia are likely to remain unaffected by GST.  The current total is 43% and after the change, it will be same. The prices of luxury vehicles will get down after the implementation of GST. There will be a 12% deduction in the tax, right now the tax rate is 55% in total, later it will be 43%, the people looking to buy these vehicles will be happy as these cars will get cheaper.
The effect of GST will be different in each section, the effect on sedan and SUV will be negotiable while luxury car prices will be cut down. From basic necessity like milk to luxury items, everything will be affected after the implementation of GST (Good and services tax). Get ready for 1st July.
GST breakup
| | | |
| --- | --- | --- |
| Small cars (Less than 1200cc) | Small cars, Motorcycle (less than 1500cc) | Large cars, Motor cycle (more than 1500cc) |
| 1% Cess + 15% GST | 3% Cess + 28% GST | 15% Cess + 28% GST |