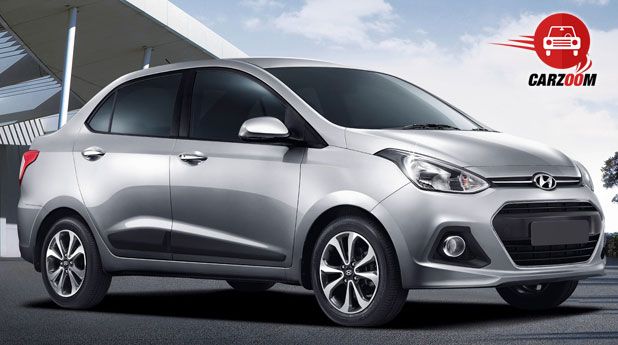 It has been quite a time now that Hyundai launched its premium product for the compact sedan market in India, the new Hyundai Xcent. And with that, Hyundai yet again claims a milestone with now even a proper Compact Sedan in the market and for its fleet. With a number of successful cars, this segment was the only untouched area which now is accepted very positively by Hyundai. But how this new Compact Sedan actually is for the market? Do people like it or not? All this and more, we tried to found out in our User Reviews section when we tried to visit some of the local Xcent owners and showroom for the same. Let's see what they had to say.
Likes
1. Affordable and decent engines.
In this segment, if you are looking for a good quality package, then this is the car to go for.  As many of the people we met and talked to, who owns or are going to own an Xcent seemed pretty excited about the price it comes at. Pretty competitive and unabashedly justified prices this car carries.
Apart from that, engines in this car are found by many to be decent, not fancy yet nice performers, carrying appeal for driving. The petrol one though, is a delight to drive with its constant linear power backup.

2. Sophisticated interiors and exterior hues
Stepping inside, this car gives you feel of typical Hyundai class appeal with good quality material for niche designing and elements. What hits people very charmingly is a push button for start/stop operations, a 2-DIN audio system, ac vents for rear which are first to be offered in any car of this segment. Not just that, higher variants get climate Control System with a rear central armrest. All this and many things like that make this car a poised package amongst its customers.
Even from the outside, carrying the somehow similar i10 grand theme, the car looks stylish in a way to many. Aluminum inserts in the tail-light cluster looks freshly cool.
3. Ride Quality and Mileage-
Experts suggested it, critics claimed it and now Users and enthusiast confirms the best in class handling of this new Compact Sedan by Hyundai. Drives easy, handles well on road, this car has really impressed many of the test riders with its drivability feel and control on roads. Apart from that, with decent power figures and optimum performance, this car has impressed many of its fans with its very efficient mileage numbers.  This car really has changed the gears to good for Hyundai it seems.
Dislikes
1. Overall engine appeal
Apart from delivering good and decent factors to many, many were even disappointed with what this car is powered with. Many people found the engines to be low in overall power and grunt, even the petrol ones. One of them many who owns a diesel version says, "There's hardly any low end grunt, a major part of power is available between 2000-3500 rpm, which makes throttle response in city to be decent, while you'll be left wanting for more on highways. Constant downshifts will be needed to pull up.''
2. Space and comforts
Even in the space department, this car is going to disappoint you as many of the people we got acquainted with, were. And not just with the passenger space, the on-board luggage space of this car also seems to be pretty upsetting. But a guy, with a family of 4 looked quite happy with the space department to our surprise. While a major part of customers were still in a state of dilemma regarding the same. 
3. verall Hyundai Services
All the things left aside; still the most questionable thing remains Hyundai's overall after-sales service satisfaction. Old customers had been dealing with it and new customers look frightened over to experience it.    
Final Verdict
This car looks good, feels fresh and yet to be tested against time for its worth. But only if it had taken care of it's above mentioned lags, it would have been out- standing as the most prominent one. And we believe, if Hyundai can work better with its after-sales services to be better, this change will be more glorified and the overall outcome would be delightful for the customers.