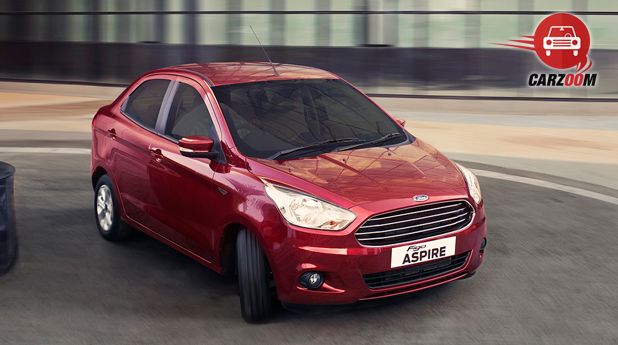 Ford India seems to facing the music as after announcing 50 percent slash in the production of Figo Aspire and Figo hatchback owing to poor response, they have now issued a voluntary recall of 42,300 units of the duo over a software error which could result in not deploying of airbags in certain collisions.
The recall units include all the units manufactured at company's Sanand plant, Gujarat from launch till 12th April 2016. Till this fiscal year i.e. March 2016, Ford has dispatched over 35,000 units of both the vehicles. The Ford shall rectify and fix the issue free of cost.
The alleged software error is caused by Restraint control module (RCM) which is solely responsible for controlling airbags, seat belt pretensioners and helps the vehicle to decide when to deploy airbags. The RCM just abridges the effort needed for an airbag to activate and it is very crucial that an airbag deploy at right time to save occupants from severe injuries.
The Figo hatchback comes with driver side airbag as standard across range while its top variants are loaded with six airbags. The Figo Aspire sedan has dual front airbags as standard while top spec variants are available with first in segment six airbags.
Both the vehicles were launched with aggressive price range, long list of features but they failed to attract many customers despite being the potential products.
The ford had issued a delivery hold notice to all the dealers and halted test drives of the vehicles but when they determined the problem, deliveries of both the models are now back to normal as the new ones have updated RCM software.