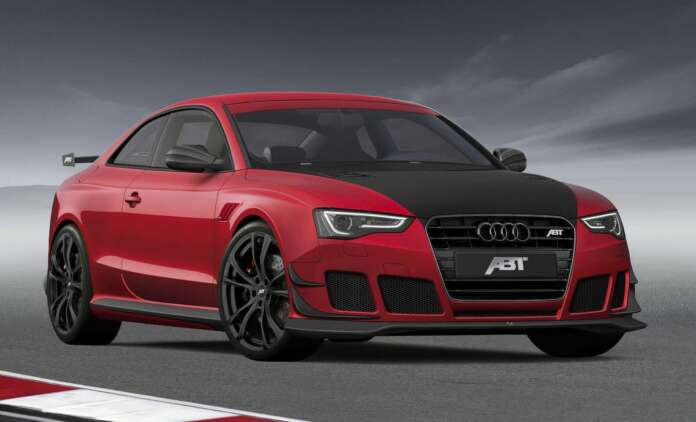 When the Audi tagline says,"Vorsprung Durch Technik", it seriously means leading through technology and it can be seen through its innovative work and art of creating the most sought after and refined vehicles in the world.
Audi had been a hit in India all this time along with its other German brothers, and all of them define luxury and uber class for rich Indian buyers and a vibe of fascination in the middle class aspirants.
Basically, Germans are obsessed with the precision in car making, but when it comes on being a little whacky, these Germans can never lack behind either.
Italians, sure are the pioneers in making exquisite HyperCars, but when these Germans go mad, madness takes the shape of insanity! And one such example of German fascination is the newest gene of the Volkswagen subsidiary, the faclifted Audi RS5! Let's find out how it carries forward its sportygraph on papers.
DESIGN-
The newest yet faclifted Audi RS5, as seen earlier in spy pics, is the clone brother of the Audi A5 or S5 coupe as it share its bones(chassis) with them and the design hues make them ensembles only.
The revamped and restyled design of the car is all futuristic with lower lip design, all aluminium lightweight frame and large air intake manifolds, the regular day time running headlights had been given the blade LED look just like the one in the latest Audi saloons. The signature Audi grille with chrome edges around the car provides that extra drama, which becomes even more dramatic with those sporty highlines, Bodykit and 19 inch wheelset, all of which adds a lot to the sportiness of the RS5 and hence being the newest boy of the Audi performance family, is all fresh yet Audilicious.
INTERIORS AND FEATURES-
Interior of an Audi is like an ocean, only a small percentage can be explored through words and a lot remains for the Zealots as a surprise.
State of the art instrumentation, state of the art interiors with all black theme and bucket seat options are just a few of those many features which makes an Audi, a sport apart! With Bang and Olufsen providing the audio systems of the car with about 10 speakers, it can never be a regular thing and the driver friendly central command system which controls from audio volumes to the performance of the car is just too impressive and typically Audi. It has also got a new RS three-spoke steering wheel, tweaks to the AC controls, gear lever, instrument stalks, mirror adjustment and electric window switchgear. Other than the aforementioned changes, the 2013 RS5 also gets cruise control, Bluetooth phone connectivity, a DVD based satellite nav and iPOD connection as standard.
Fully electronic and digital gadgetry is again all Audi stuff with lots of safety features such as ABS with EBD and front, side and head airbags as standard for driver as well as for the passengers.
The space of the car is again enough for a coupe and the climate control system is top notch which makes a balance with the outer climate and hence improves the inner cabin air-conditioning levels and what not! The car again, is filled with stuff you can't get enough of exploring.
ENGINE AND PERFORMANCE-
This car is a result of the R&D work carried out at the Quattro GmBH division of company's Performance enhancing unit. Which pushes the car's performance to a new limitless periphery making it more powerful than ever with a power integration of total 20 bhp, from the previous version, making it to blow the streets off at a mind-numbing [email protected] rpm with an insane torque of 430 [email protected] rpm which produces a 4.2 litres naturally aspirated V8 FSI engine.
This car has a 7-speed S-Tronic Dual Clutch Auto transmission system and multi level exhaust sound notes on high revs. The car, known for its chiselling performance has a top speed of 280 kmph and can reach from 0-100 in just 4.5 secs flat.
MILEAGE METER-
Being a performance oriented car, this Audi drinks a lot and can deliver you a good deal of 5.6 kmpl in city conditions
And 9.0 kmpl on highway cruises or sprints.
PRICES AND COLORS-
This RS4 being the only version of itself will cost somewhere in the range of 94-96 lakh.
This car offers a range of 8 metallic, pearl effect and crystal effect colors to choose from *Ibis White
Monza Silver
Suzuka Grey
Daytona Grey
Mizano Red
Phantom Black
Sepang Black
Panther Black