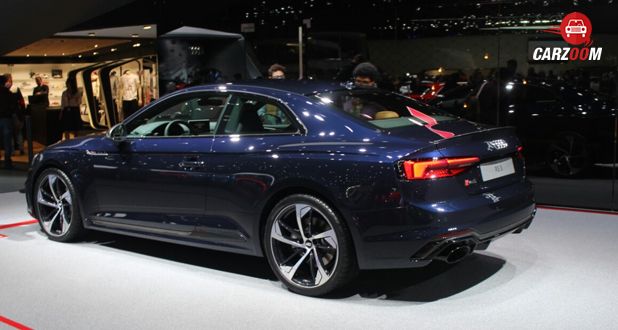 Audi is set to launch the new RS5 Coupe in India It will feature the company's new design and will look different from the rest of its previous launches. This new model has been built from the ground up platform and witnesses a weight reduction of 60 kgs. It will also be bigger than its predecessor.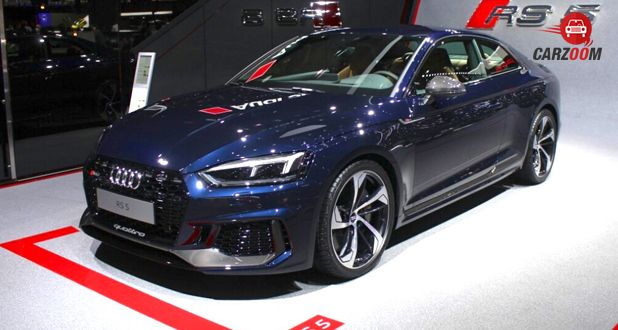 Engine Details
The new 2018 Audi RS5 coupe is said to be powered by a 2.9-litre turbocharged V6 engine that produces a maximum power output of 450 hp along with a peak torque of 600 Nm. The car has the same engine which the Porsche Panamera gets. The car will come with a Quattro all-wheel-drive system as standard. For gearbox, it will be an eight-speed automatic unit as compared to the seven-speed transmission that was used previously. The company claims the car to do 0-100 kmph in 3.9 seconds. The top speed for the car has been restricted to 250 kmph but you can also achieve 280 kmph .
Exterior and Interior
The car gets new air intakes along with 19-inch wheels and other add-ons. It will be offered with optional 20-inch wheels as well. The cabin of the new Audi also is revised with flat bottom steering, stainless steel pedals, Alcantara accents and virtual cockpit system. The car continues to sport the black colour scheme and contrasting red stitching inside. The new Audi also carries features like RS sports leather steering wheel, stainless steel pedals, sports seats and carbon decorative trim.
Price
The new Audi RS5 coupe is expected to come priced around 1.25 crore INR (ex-showroom).