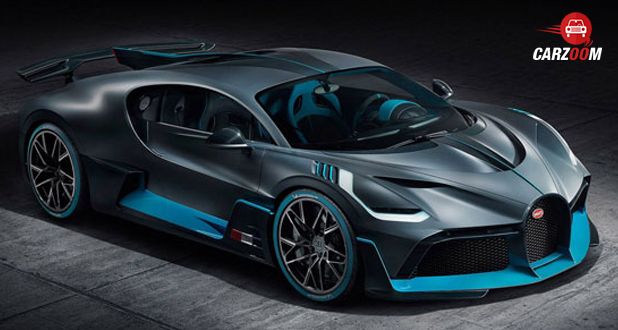 Bugatti has unveiled its Divo hypercar that is the faster model based on its previous Chiron. The car is named after Albert Divo, a French racing driver. Here we have all the  revealed specifications of Bugatti Divo, check them out: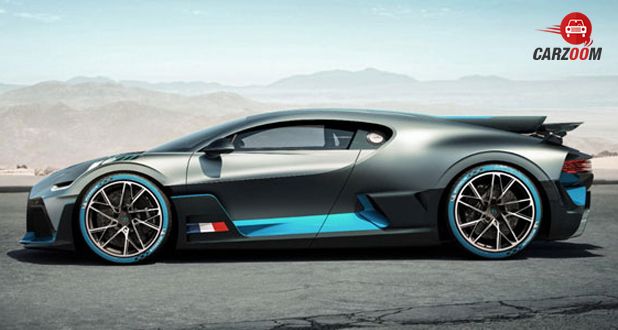 Exterior and Interior
The Divo features bespoke exterior styling, a modified chassis and improved aerodynamics. The car features an aggressive redesign, especially at the front that gets a large front splitter which increases down force and feeds air to the enlarged intakes. It also has new vertically oriented LED headlights. The company has paid great attention in improving the brake and powertrain cooling through a raft of new inlets across the bonnet and wings. The car's roof is now altered which now makes an air duct that is meant to optimize the flow of cold air through a specially designed engine cover. This time there is a new height-adjustable spoiler that is 23 percent wider than the Chiron. The Divo gets the same air braking function as its sibling Chiron, there are new rear lights made from 3D printed fins. Changes in the new car give it a 90kg improvement in downforce, increasing maximum lateral cornering forces to 1.6g. The chassis fine-tuning makes the car sharper and more agile in the bends. The car's top speed is limited to 380 kmph and its steering and suspension have been tweaked that helps to make sure that there is more direct response to inputs. It gets more supportive seats and a redesigned Alcantara steering wheel. Interiors also gets new materials with a two-tone effect mirroring the external paintwork.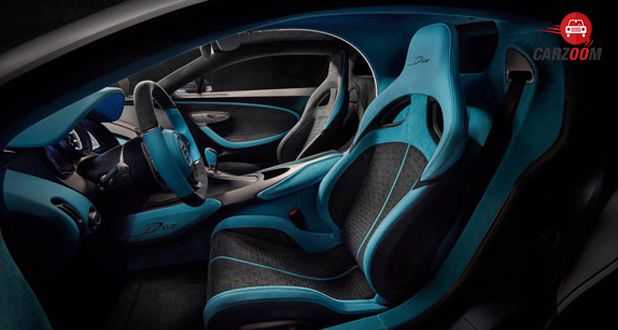 Engine Details
Engine does not get any changes as it is the same Chiron's 8.0-litre, quad-turbo W16 engine. It creates the same 1,500hp sending power to all-four-wheels via a 7-speed dual clutch transmission. The car takes up to 0-100kph time in just 2.4 seconds.
Price
Its price would be somewhere around 40 crores INR making it the most expensive car currently