The BMW M2 Coupe Edition Black Shadow gets high-powered sports car's performance characteristics with harmonized design features. This all-new stellar edition model is said to be available from April 2018. In a short period, the BMW M2 became the best seller and its M series is the most successful model from 2017. Thus the new M2 Coupe is expected to capture new target groups and here we are with what this new edition comes with, have a look.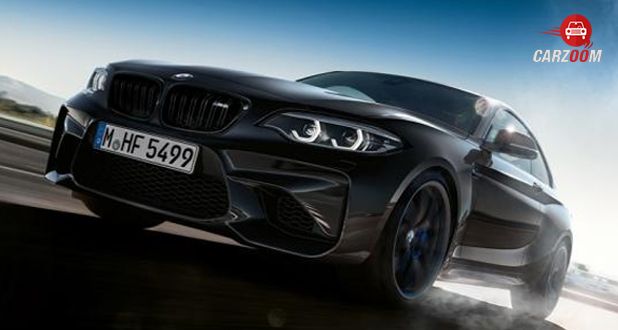 Exterior and Interior
The BMW M2 boasts of a great design. With 19-inch; black matt forged light alloys, a Y-spoke design the car is perfect! The car's looks are complemented with exterior mirrors in a carbon finish, decorative grille for the M kidney and trim bars for the side panels. Likewise, the tailpipes on both sides of the rear bumper have black-chrome trimming.
Engine Details
The BMW M2 has a 272 kW/370 hp straight six-cylinder engine. It gets an optional 7-speed M dual clutch transmission. The car sprints from standstill to 100 km/h in just 4.3 seconds. The vehicle features a 3.0-litre direct-injected, turbocharged, inline-six engine that produces 370 hp at 6,500rpm and 465 Nm of torque at 1,400 rpm. The engine comes mated to a 7-speed "M" dual-clutch transmission.
Colour
This edition model is available in Sapphire Black metallic colour.
Price
The price of the BMW M2 Coupe is still not known.