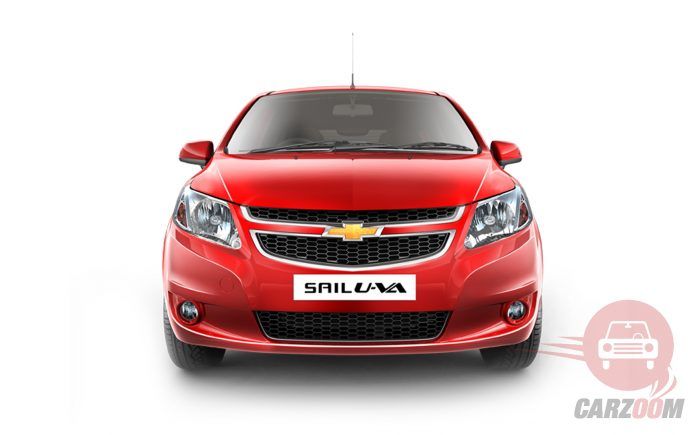 Football fever is all around as the Fifa World cup is on. But apart from Fifa fun, there is another exhilarating news for all the particular FC Manchester United fans as the GM owned Chevrolet is on a verge of launching away it's FC Manchester United Special Editions of two of its most popular hatchback cars, the Chevrolet Beat and Sail U-VA.
Showcased for the first time in the recent India Auto Expo, people might have thought it's just a stylized showcasing version, but Chevrolet has recently surprised all such people by approving an official launch of these limited edition and limitedly made vehicles on the coming 7th July– on the same day when the new official Jersey of Manchester United will also be unveiled.
As proposed and showcased already, the cars are going to be tuned truly in the theme of Man-U's glorified deep bloody red color. And not just the exterior, but the interiors will also get the tweaks of the Man-U's glorified game, with the club's logo sitting very prominently on the bonnet, side and inside of the cars. The body of the cars, along with the red color will also receive much sporty decal works, sporty roof rails and sporty yet classy black roof finishing works along with chrome framed grille and ORVMs which were already there on the cars. 
Apart from these, the cars now get new black finishing alloys feel for if the sportiness up till now was not enough.
Inside as well, the cars carryover the Manchester United theme further with black and red theme throughout the cabin with black leather upholstery. Even the steering wheel gets a fair job of leather wrapping on it. In addition to them, these two cars now get reverse parking sensors as standard on the LE versions.
As the cars are only a part of a promotional Special Edition, the machineries will remain same as before for both diesel and petrol fuel types. But if you really are a Manchester United fan and would love your car to show that, you'll have to pay a large sum of extra money on the base price of these cars to live the dream as these LE cars cost high. And if you don't mind spending some hefty chunks of money, you like Chevrolet and love Manchester United, then it's going to be shouting out your love for the game and for the gamers in total style and prominence.