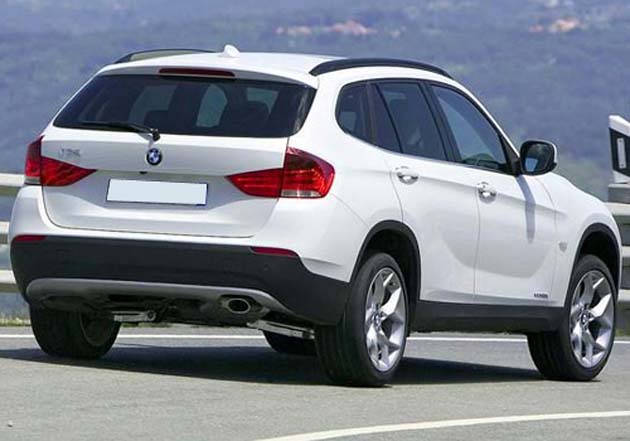 For a user the looks of the car are pretty seductive especially the front grill and bonnet.  The performance is awesome and the cabin provides descent headroom above front seats. But few things which disappointed him were the low mileage figure than what promised by the company and also noise of the road can be heard inside. The accessories are also costly. He regrets buying this car and could have got a upper scale sedan than this BMW X1. He isn't much optimistic of recommending the car to others.
For another user the car has amazing acceleration and handling. He even calls X1 as small SUV. He chose the car out of other 3 options of Q5, Fusion and Accord and is now fully satisfied with his choice. He uses gas as fuel in the car and gets good mileage figure, he also loved the fact that rear seats are foldable and thereby he can carry as much luggage he wants. The only con is the costly accessories. Here's another user who again gets good gas mileage and superb handling like a sports car. Bingo! However he has issues with the cargo space when the rear seat is occupied by passengers.
Yet another user who mostly drive alone finds enough space for his golf kits, but if you think to consider as your family car, then better look for another cars. The music system is also great with excellent sound quality. A user who got replaced his previous X3 with this new X1 and has no complaints so far. He uses gas as fuel thinks the 2.0 l engine is great and also the rear seats foldability adds to his satisfaction.
Another BMW fan who has used X5, X3 has now turned to X1 because of the great styling which is magnetic for many. But wait here's a user who has some technical issues, front brakes, all 4 brake sensors, engine, front passenger side plastic have been replaced once or twice and still couldn't be fixed. Though the car was under warranty while most of its parts got replaced, but according to the user the service isn't satisfactory and problems like these aren't expected from a huge brand like BMW. After spending huge bucks on the car and going for service every week is quite annoying.
Another user who got the 'M-package' installed in the car feels the car is quite stable on high speeds and remains under control. The seats are comfortable for long driving though the mileage factor isn't satisfying but he is ready to accept that as long as X1 offers good drivability. He suggests BMW to include the remote rear gate opener like in X5. While there are others who wish the car had manual transmissions as well. There are others who really liked the panoramic glass roof and good visibility through the front windscreen.
Conclusion- the car offers good gas mileage but there are issues with the diesel one as the figures are much low than 17.05 kmpl what BMW promised. Styling and handling are definitely good though cargo space is issue for some. Rest depends upon how you prioritize! Good luck for your search.