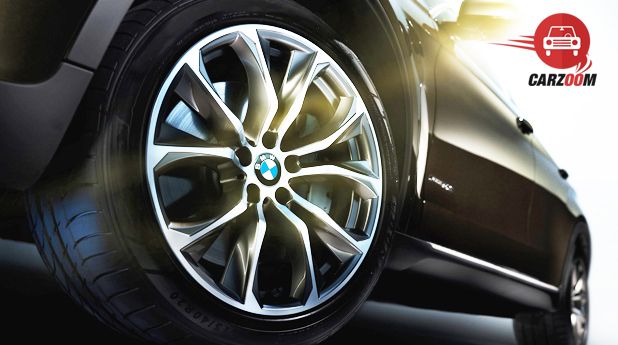 The BMW X3 along with 3 series and 5-series are now available with company's new 360 degree program in India. With the launch of new initiative, BMW is trying to provide flexibility options to its customers. The German carmaker is struggling to sell in good numbers in India and last year was a great example of it. In 2014, the luxury carmaker was at the last spot among the trio of Mercedes-Benz, Audi and BMW.
What is 360 Degree program?
The new 360 degree program allows wanna be owners to select BMW model of their choice, per annum annual criterion along with the tenure of financial contract. Besides, the customer can also get benefits of affordable monthly installments, assured buyback, low down payment and complimentary maintenance and service for 3 years. Importantly, this new initiative enables customer to retain, upgrade or return the vehicle at the end of tenure.
The BMW 360 degree programme is available on selected dealerships across India which is given below:-
Delhi (Deutsche Motoren)
Mumbai (Infinity Cars and Navnit Motors)
Bangalore (Navnit Motors)
Chennai (KUN Exclusive)
Hyderabad (KUN Exclusive)
Gurgaon (Bird Automotive)
Ahmedabad (Parsoli Motors)
Jaipur (Sanghi Classic)
Raipur ( Munich Motors)
Nagpur (Munich Motors)
Mr. Philipp von Sahr, President, BMW Group India said, "A customer's relationship with us is defined not by purchase alone but by the relations that we are able to maintain after that. Today BMW offers the most desirable portfolio of models across various segments and commands an attractive residual value. With BMW 360º program, our cars are future proof for customers by giving them an assured buyback value. The program is specifically designed to provide exceptional flexibility, affordability and complete peace of mind to our discerning customers."