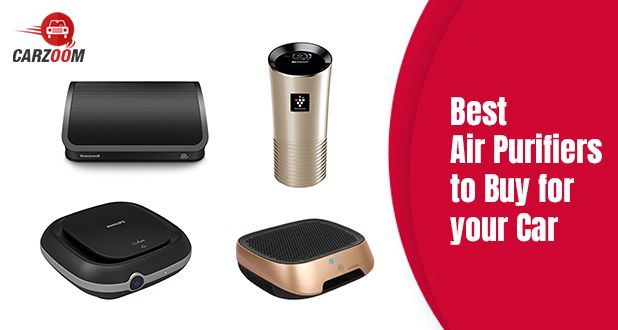 Our daily routine requires traveling a lot and we depend on it for going to and fro. Travelling means exposure to harmful gases, bad air, smoke, and dust. Just like home and office we need purifiers for the car too and with the rising smog levels car purifiers are becoming immensely popular.
In fact they say the pollution is much worse on the roads because the fumes from vehicles also mingle into the air making it hazardous. Whenever you open the car door or roll down the window you let this outside air come into your car and sadly it remains trapped inside the cabin leading to constant exposure. These purifiers help in keeping air inside the car fresh.
Here are some best car purifiers that you can buy in India:
Philips GoPure Compact Air purifier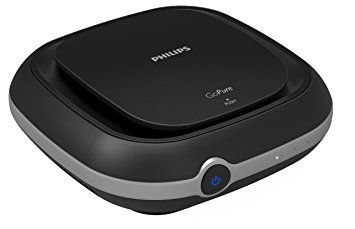 This purifier has a three-layer purifying system in which large particles are cleaned with a pre-filter, dust and harmful gases are constrained by HEPA filter. The third filter removes the bad odor of food or smoke. GoPure Compact 110 claims to clean the air in just 15 minutes and it switches on automatically as soon as you start the car. It is so small that you can keep it anywhere in your car.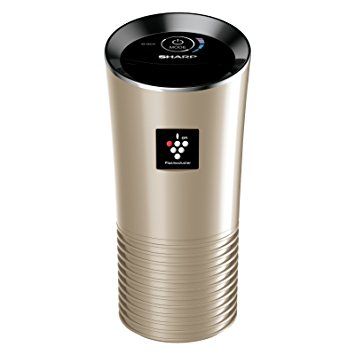 It is an edition of its original model Sharp IG-DC2E-B. Sharp IG-GC2E has improved in every aspect; it has the same cylinder shape that makes it easy to place into a bottle holder. It has double filters which are washable and has air suction vents also. As they are washable you need not to buy replacements and the filters can be used for a longer duration. The sharp IG-GC2E plasma cluster feature eliminates air pollutants such as dust, gases; odors etc and give a clean air inside the car.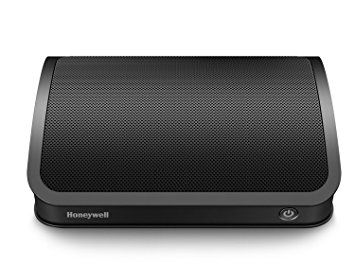 Honeywell move purifier fights pollution from your car. With its superior double-layer active carbon filter that removes smoke, microorganisms, poisonous gases and odor. The purifier has a HEPA filter that removes PM2.5 particles including dust from your car. It doesn't have a battery option; you have to keep it connected to the adapter all the time. With its long cable and sleek design, you can keep it on the dashboard of your car.
Atlanta Healthcare Motopure Ultra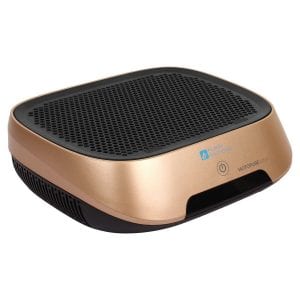 This product has a four-layer cleaning process, the antibacterial filter cleanses the dirty air, and then HEPA filter catches dust and smoke. It passes through an activated carbon filter that also eliminates Volatile organic compounds. The fourth final layer is an ionizer that removes PM2 which escaped the early stages. It has a stylish gold look.