While the government is considering launching all-electric vehicles (EV) by 2030, most carmakers have accepted this challenge by announcing similar types of cars. Renault is expected to come up with an electronic-vehicle plan for India. Manufacturers like Honda and Suzuki have already announced their plans for EV battery plants and Renault plans to go the same way. It is expected to showcase its EV cars at Asia's largest Auto Show to be held in Delhi, this February.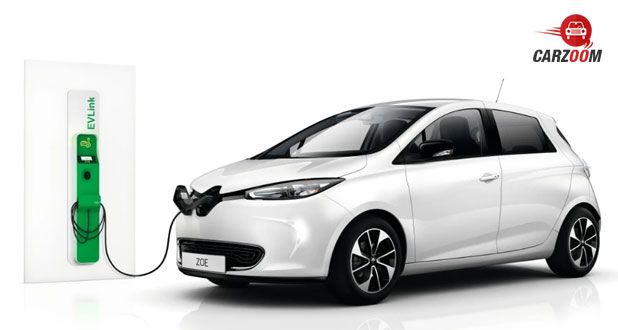 At present, Renault has three EV's in its European lineup. They are Zoe, Twizzy and Kangoo Z.E. van. Renault is expected to focus on the Zoe hatchback in India as this marks best for the Indian market. Here we have what you need to know about the Zoe electric hatchback:
Engine Details:
The car would be powered by an electric motor that generates 90PS of power and 220Nm of torque. The motor draws power from a 22kWh or 41kWh lithium-ion battery which is good for a maximum range of 240km and 400km accordingly.
Exterior and Interior:
Talking about the size of the Zoe, it is above four meters in length which is bigger than the other main hatchbacks that are currently sold in the country. Not much is known about its exterior and interior details.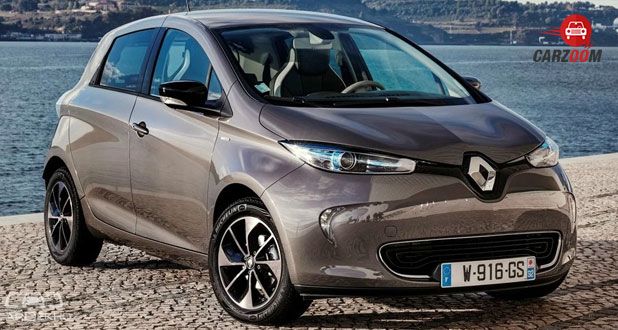 Price tag:
The Zoe is priced at around 11-13 lakh INR in Europe, but there is no speculation regarding its price in India. The hatchback's buyers would also have to pay a monthly rent of 5,000 INR for the battery. It is said that Renault would keep a price check on its battery production in India because it might see a subsequent fall in the number of buyers if it carries the same battery price.