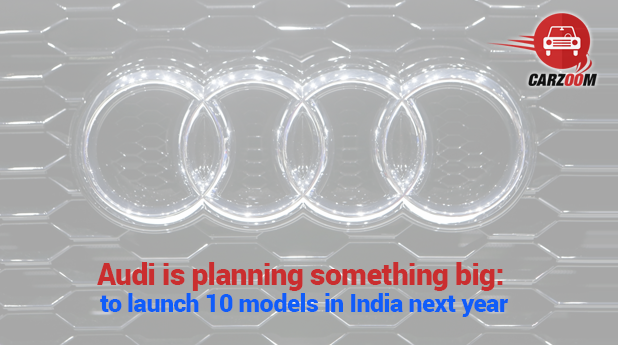 Audi India is already on top this year with high cumulative sales in India but they want to be even better in the coming year by launching 10 models in India by the end of 2015 to further strengthen its position in the market and boost its sales volume in the country.
The new offerings will include next GEN flagship SUV Q7 which will make its global debut at the Detroit motor show in 2015. Other than that next gen TT will also arrive in India in late 2015 apart from that there will be few facelifts like of Q3 etc. Audi India will enter into new segments as well like company is currently working on A3 sedan based hatchback.
Models like A4, A6, SUVs Q3, Q5 & Q7 and Sedan A3 which are now locally produced here once used to be imported as CBUs (completely built unit) at the time of their launch. Yesterday Audi India launched A3 cabriolet at the price of 44.75 lakh which is almost double the price of A3 sedan which is produce locally here and A3 cabriolet as CBU unit.
Audi India retained over 10,000 units becomes the first luxury company to go beyond 10,000 unit mark overtaking Mercedes and BMW by narrowest margin.
| | |
| --- | --- |
| Audi India | 10,003 units |
| Mercedes Benz | 9,003 units |
| BMW | 7,327 units |
Audi India Head Joe King said, "Next year we plan to launch around ten products in the Indian market. It is going to be an exciting and busy year for us," "We are looking to bring in next round of investments into the country, keeping in mind the immense long term potential of the Indian market," King added.
Audi India sell around 17 models in India Audi A3, A4, A6, A7 sportback, Audi 8L, Audi Q3S, Q3, Q5, Q7, Audi S4, S6, Audi RS 5 Coupe, Audi RS 7 sportback, Audi TT Coupe, Super sports car Audi R8, R8 spyder and Audi R8 V10 plus wants to expand its line up further more.