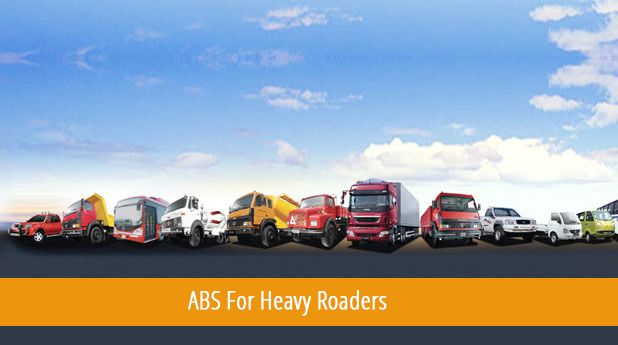 No doubt our nation is famous and is counted on top amongst the countries where highest numbers of most disastrous accidents take place, resulting in more than 1 lakh kills on an annual level, which only keeps increasing each year. So it was really very important on the part of authorities from our govt. to take necessary steps concerning that. We knew some plan is going to be built up but we never expected our new govt. formed to be so futuristic and careful that they actually issued a notification regarding commercial vehicles to be sold only with ABS into them.
Yes, you read it right. The Ministry of Road Transport and Highways has made it mandatory that all the commercial vehicles which will now make their entry in the market should have to be ABS equipped in order to ensure maximum road safety as the survey by the Ministry itself reveals that more than 30% accidents taking place on Indian roads not just involve these heavy vehicles like trucks, buses, trailers and carriers etc. but more than 70% times, it happens because of vehicles losing control and colliding in emergency situations. That's why, an emphasis on making ABS as standard for these vehicles is actually a very legitimate step by the govt.
ABS is actually a safety system which prevents locking of wheels on hard braking during the emergency situations while an electronic distribution system distributes the braking efficiency equally to all the wheels to provide maximum stability and control over the vehicle even in the harshest of situations. And that's why, Ministry also declares ABS as a major safety input in vehicles after Seat belts.
But, govt. has further notified that this rule applies to all the new vehicles making entry after the financial year i.e. after April next year. And, this system should only be mandatory in the upcoming vehicles while the Commercial Vehicle companies are allowed to take time to add this critical system to their current and on-sale models later next year.
Apart from being safe, this system may also affect the market in a big way as a Tata official, the company which currently sells the maximum number of commercial vehicles in India, suggests that with an addition of ABS into the vehicles, prices are expected to go up by at least a lakh as the fitment of the system costs somewhere around Rs 50,000-75,000 depending on the model for these heavy duty vehicles which makes this decision by the govt. to be both, a safe yet expensive experience for the buyers.
Further, as we are told, govt. has started taking road safety issues very seriously and next, the passenger vehicles could be told to make safety systems like this mandatory as well because at least half of the market vehicles are already equipped with these kind if safety systems nowadays, even some of the two-wheelers.
Well, how successfully this new scheme is going to work on road and in market, we'll have to wait and experience. And till then, we appreciate our govt. for taking such precarious steps.