December came and brings with it the price rise announcements, the time period when most of the manufactures announce price rise to compensate huge rising expenses. A lot of the car giants like Hyundai, Tata, Mercedes and Toyota have already made the announcement while rests are expected to follow soon. If you're planning to buy a new car than this is the best time as you also get yearend lucrative offers. We present to you the consolidated article of the all the price rise announcements.
Hyundai India motors limited
Hyundai, India's second largest automotive company has announced that it will increase prices of all cars by up to Rs. 1 lakh from January 2017. Rising input costs, increasing operating costs and swinging exchanges rates are the foremost reasons that Hyundai citied for increasing prices. Hyundai has launched two new vehicles this year- new Gen Elantra and Tucson SUV and all set to launch flew of new cars in 2017 including new MPV, facelifted Xcent and Grand i10.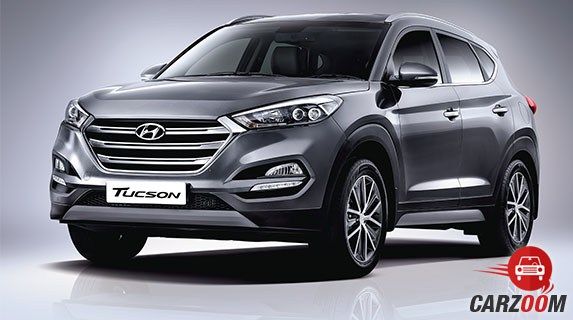 Rakesh Srivastava, senior vice president, sales and marketing, Hyundai Motor India said, "In these challenging year-end market conditions, we are constrained to consider a price increase of up to Rs 1 lakh across all models, from Eon to Santa Fe," Hyundai has witnessed a drop of 8 percent in domestic sales with 40,016 units as against 43,651 units for the same month in the corresponding year.
Tata Motors
Tata motors have also announced the price rise across its lineup owing to macro economic factors and increase in prices of raw materials such as steel, rubber and aluminium. The increased prices range from Rs. 5000 to Rs. 25,000 will come into effect from 1st January 2017. Tata has registered a growth of 22 percent in domestic market for November 2016 thanks to great response of Tiago hatch which also entered in the top 10 cars of the month. The home grown carmaker has lined up new launches for Indian market in 2017 which includes Hexa SUV, Tiago AMT, Tiago Activ, Kite 5 sedan (Viago).
According to Mr. Mayank Pareek, President, Passenger Vehicle Business, Tata Motors, "The increase in prices of raw material commodities like steel, aluminium, copper and rubber over a period of time has put a lot of pressure on us and as a resultant we are forced to hike prices of our passenger vehicles. We are seeing good demand for our cars and have witnessed month on month growth owing to the TIAGO. We are gearing up for our next launch of the HEXA in January 2017."
Mercedes-Benz India
Aligning with the price rise, India's apex luxury carmaker Mercedes Benz will also be increasing the prices of its vehicles by up to 2 percent. It will come into effect from January 2017. Mercedes CEO has blamed demonetization for denting buyer's sentiments which resulted in significant decline in enquiries and footfalls at Merc's dealerships. He also hopes that the effect of demonetization would affect its run in 2017. Mercedes India has launched 13 new cars in India this year and is all set to post record sales in the country.
Mercedes-Benz India MD and CEO, Roland Folger, said, "People are emotionally insecure. Customers are not feeling like going out there and buying luxury items. We have seen less customers coming to the showrooms and it is taking them longer to take decisions".
Nissan and Datsun
Nissan India via press release has notified that it will be revising prices of its line up including Datsun brand by up to Rs. 30,000 effective January next year. Nissan has said that the decision has been taken owing to fluctuating foreign exchange and rising input costs. So with it, Nissan joins the bandwagon of Tata, Hyundai, and Renault that are raising prices of its vehicles next year.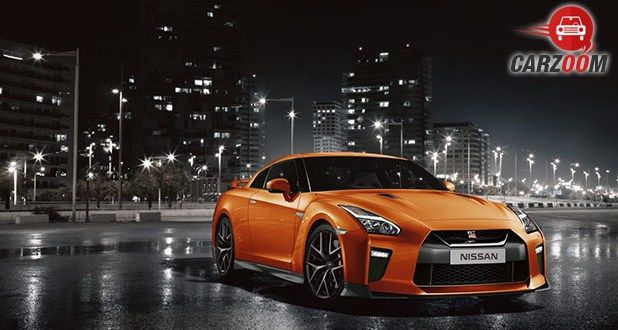 Brand's domestic sales graph grew by 51 percent whereas its low cost brand Datsun has also seen some positive growth thanks to Redi-Go. Nissan has launched its iconic car GT-R also known as Godzilla in India and slashed the prices of Micra CVT.
Mr. Arun Malhotra, Managing Director, Nissan Motor India Pvt. Ltd. said, "The price increase comes as a result of rising input costs. The revision of prices will help us offset the impact of this and maintain our competitiveness in the industry."
Toyota Kirloskar Motor
World largest carmaker, Toyota joins the bandwagon that will raise the prices of its entire line up to 3 percent from next month. The reason for this step is to offset the fluctuating foreign exchange rates especially the appreciation of Yen in international market along with rising input cost. Toyota has been posting stagnating growth thanks to incredible response of Innova Crysta and new Fortuner, the latter has received over 6200 bookings despite steep price range.
Mr N. Raja, Director and Senior Vice President, Marketing and Sales at Toyota Kirloskar Motor said "There has been an increase in pricing of raw material commodities like steel, aluminum, copper and rubber over a period of the last six months and this puts a lot of pressure on us as all this has been leading to a higher input cost on our end. Another factor leading to higher input cost in our case is the appreciation of yen in the international market which has increased the cost of parts that we import from Japan"
Renault India
Renault has a dream run in India since the launch of Kwid hatchback and now it plans to increase the prices of its vehicles up to 3 percent from next month. Renault product range includes Kwid priced at Rs. 2.64 lakh to Koleos SUV which sets you back Rs. 27.75 lakh (ex-showroom Delhi).
Renault India Operations Country CEO and Managing Director Sumit Sawhney, "We are currently working on the exact details but it is going to be in the range of 1.5 to 3 per cent from January next month"
Honda Cars India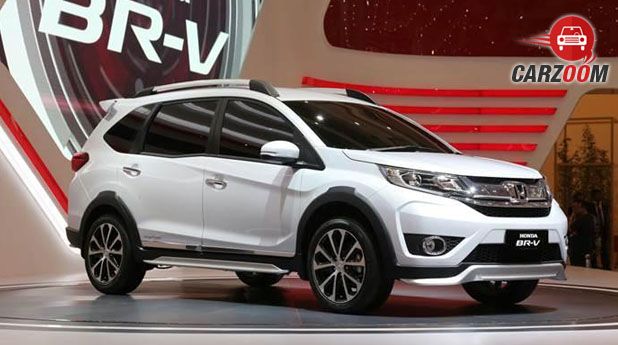 Following the trend, Honda cars India will increase the prices of its range by up to 3 percent which will be implemented from 1st January 2017. Honda's current lineup includes Brio, Amaze, Jazz, Mobilio, City, BR-V, CR-V and Accord hybrid in the country which price between Rs. 4.69 lakh and Rs. 37 lakh (ex-showroom Delhi).
Honda cars limited President and CEO Yoichiro Ueno said in a statement, "Due to the increasing pressure on input costs and fluctuating exchange rates, we are forced to consider increasing the car prices across our line-up. The increased price will be effective from first week of January 2017."