Nissan India's last punch for Micra before it gets the proper facelift in 2017 comes in the form of new color. Despite being the capable car, it wasn't able to come out as favorite car for those who want to buy a premium hatchback. The foremost reason for such response was the girlish design which holds back the enthusiasts from buying it. Nissan instantly responded to the cause and provided a subtle update to Micra which made it look mature than before. Still, it was not able to meet the expectations.
With festive season is just around the corner, the Japanese carmaker has launched a new Sunset Orange color shade and black interiors for Micra. According to the company, Orange is gaining immense popularity as it gives a stylish look to car's design. Also it's vibrant color and can easily connect to young generation and it is a symbol of festivity in India. Besides orange, Micra is available with brick Red, blade silver, Turquoise blue, storm white and Onyx black.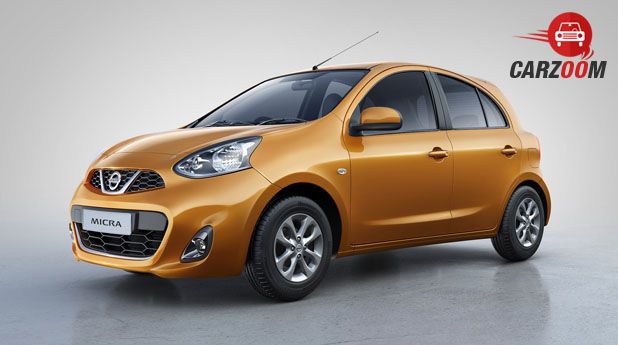 Apart from new color shade, Micra also features all black interiors which includes Piano black finish central console, black seat fabric with blue stitching and black door pads. Whereas hatchback's Active variant gets black seat fabric, silver color door armrest and black instrument cluster.
The powertrains remain unaltered it continues to draw power from a 1.2 litre petrol engine that generates 76bhp power and 104Nm of torque linked with a CVT automatic gearbox. Whereas the 1.5l diesel engine is good for 62bhp along with 160Nm of torque and mated to a 5-speed manual gearbox. The petrol delivers an ARAI certified mileage of 19.34Kmpl while diesel returns an efficient 23.08 Kmpl. The Micra is the most exported car from the domestic market but it fails to find buyers in India. However these changes might help it deliver more customer response hence better sales figures.
Mr. Arun Malhotra, Managing Director, Nissan Motor India, said, "The affordable and accessible Micra offer a charming visual appeal with its new "Sunshine Orange" exterior color complemented by the edgy, European-style all-black interior. These new options come without any price increase. We're confident this package will resonate with Indian customers."