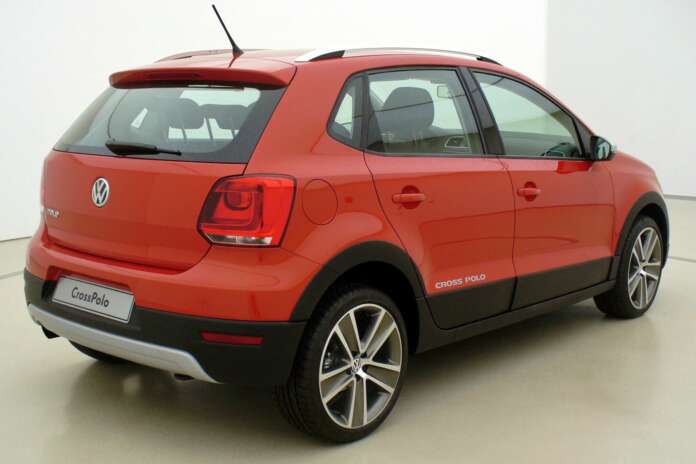 The hoardings at Volkswagen showrooms rightly say "why only Volkswagen can manufacture a Volkswagen". True to the statement Volkswagen, the German car maker never ceases to impress with its cars. The Polo cross hatchback is the perfect hatchback for the Indian road. The company has seen to the important details such as providing ample leg space between the seats and head room.
PROS : One of the major features of the car is its comfort aspect. The car is powered by three cylinder engine which is well suited for driving around the town. The car offers a relaxed driving ambience which is expected from VW. The Polo cross has interiors which look plush and one of the best in its segment. The car has most of the advanced safety features such as ABD, EBD and airbags. The steering wheel packs many functional controls and is adjustable. The car is sturdy and has a nice build. The most impressive feature of the car is undeniably the ride quality. The bumps and the potholes are not much noticed sitting inside the car. The visual difference in the cross Polo can be clearly noted. The car has a bigger front bumper and the fog lamps are round and thus clearly differentiated from the regular polo. There is a new roof rail which looks distinctive adding a new and unique look to the Polo Car. The car is equipped with electric windows which add generosity to the car, since most of this segment car doesn't incorporate this feature.
CONS : VW has tried giving the Polo Cross a distinctive character. But still some of the important aspects of the car can be clearly seen as borrowed from the Regular polo. The car has a decent engine and the engine specs are very similar to the polo. The car is smaller, the leg space is enough but not comfortable. The shifts are not crisp and the gearboxes when driving through rugged roads feel a bit annoying. The car produces noise when driven through fast lanes and feels the car body feels jittery. The car is priced around 7.79 L * and we feel the car costs more than it should. Most of the cars which are placed under this segment have a sub 6 L price tag and come with more power packed engines.
Verdict :  We don't want to have a hard say but the truth being that the Cross Polo doesn't offer anything new to the Regular Polo series. It is just little bulkier and with more plastic claddings the car looks muscular for a small car and creates an illusion of being a proper hatchback.