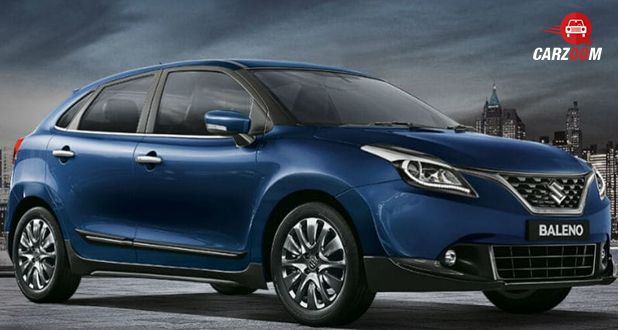 Maruti Suzuki Baleno is now established in Indian markets. Now, the company has brought a limited edition variant of the hatchback that you can checkout at their Nexa showrooms. The Baleno is the third limited edition car by Maruti Suzuki. Mechanical bits remain largely unchanged, with the limited edition pack offered in three engine and three gearbox options. Take a look as we bring the detailed specifications of the limited edition Baleno.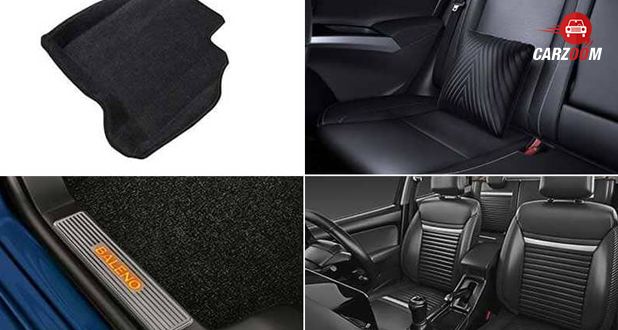 Exterior and Interior
For exteriors, the limited edition Baleno has a side body moulding that is great for parking cars in tight spaces. Inside, the Baleno will have quilted seat covers and 3D floor mats. There is an overall black scheme all over inside the car and the accessories are also of the same color. The company is also offering amenities like a tissue holder, a smart key finder, a black cushion and a key chain to top it off. The car's configurator also allows the customer to get the specific accessories desired rather than being compelled to take what is offered.
Engine Details
At the base level, it will have a 1.2-liter K-Series petrol unit with 82 Bhp-113 Nm. The car's engine will have a 5-speed manual gearbox as standard; while a CVT automatic gearbox is offered as an option. The diesel engine will have a 1.3 litre, turbocharged multijet unit with 74 Bhp-190 Nm. This would be accompanied by a 5-speed manual gearbox as standard. Not only this, it also has a smaller turbocharged motor that has a 1.0 litre 3-cylinder turbo-charged petrol engine which is being offered with the top-end RS variant of the Baleno. Having the motor under bonnet it makes 101 Bhp-150 Nm and is paired to a 5-speed manual gearbox.
Price
The pricing of the car has not yet been revealed, we will come to know it closer to the launch.