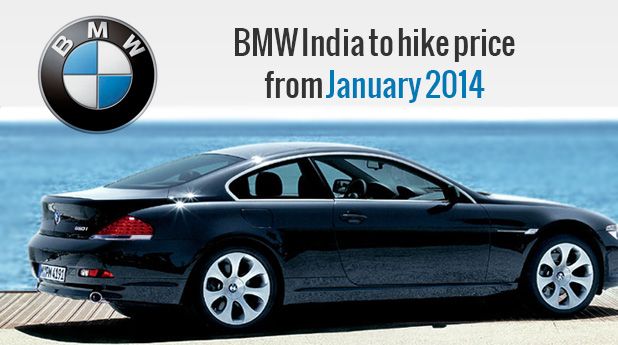 So, festive season is going to over guys and so do the schemes of cars availability at lesser price. Now companies are again revising the prices of their models and undoubtedly the price tag is going to be higher this time. The German luxury car maker has announced that company is going to hike the prices of its models by up to 10 percent from January 2014.
The company also stated that this price hike is a part of company's viable and beneficial growth strategy. In India, BMW is spreading its network very rapidly and has launched huge model line-ups during these years since its very first launch.
Currently India carries the different ranges of BMW's models including sedans 3, 5, 6 and 7 series; compact luxury car 1 series; SUV X1, X3, X5 and sports car M series. These all models are priced between 20.9 lakhs and 1.78 crore, also BMW group's Mini-series has the price tag between 23.7 lakhs and 33.2 lakhs. And now this cost is going to increase by 7 to 10 percent and this price hike would be applied from New Year.
Well by thinking logically, it is clearly visible that company's actual strategy is to finish the existing stock of its models before the New Year. Company announced the price hike from New Year so that every car buyer who is planning to buy a new car would not prefer to wait for a month to buy refreshing and refining cars of New Year but grab the existing car in this month only with lesser prices.
According to the BMW Group India President Philipp von Sahr- "At BMW Group, we believe that both profitably and growth are essential for a win-win situation at the end. We are making price decisions with all due care and consideration ensuring that they pay off in the long run."