With the launch of Toyota Platinum Etios in Indian car market, the sedan lovers now seem to have one more option in their wish-list. This segment has always been appealed by the people not only here but in worldwide as well and hence always gives a large sales benefit to companies. Today, we will be comparing Platinum Etios with Hyundai's popular sedan Xcent which carries the engine of i10 which has brought the same awesome performance again but this time it's under the hood of sedan, probably to get the double benefit.
And hence, to filter the search of customers, we have come here with the comparative data of Hyundai Xcent with revised Toyota's Etios which is another same segment model of reliable Indian brand.
Price:
Toyota's sedan couldn't beat the Hyundai's all-new sedan in terms of price coz Xcent costs much less than Etios. While the Etios petrol costs at 6.74-7.85 lakhs, the Xcent petrol is available between the price ranges of 5.41-7.18 lakhs.
However, being a diesel variant, Xcent diesel as well as Etios diesel both are costlier than the petrol trim. The Etios diesel carries the price tag of 8.04-8.98 lakhs which is much expensive than the diesel Xcent's price range of Rs. 6.08-8.09 lakhs.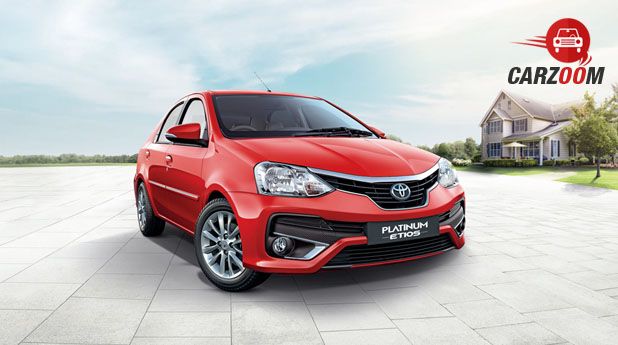 Engine details:
Coming to the under hood, Toyota here takes the cake away from Hyundai by equipping the 1.5 liters DOHC petrol and 1.4 liters SOHC D-4D diesel engines in its trendy sedan Etios. While on the other side, the Hyundai Xcent is sharing the small engines of its ongoing Grand i10 which are 1.2 liter Kappa Dual VTVT petrol and 1.1 liter U2 CRDi diesel engines.
As per their mechanical specs, by having larger engines comparatively, Etios offers more power and torque too in its petrol fuel. The max power and peak torque of petrol trims of both the sedans are 81.86bhp, 114Nm (in Xcent) and 88.77bhp, 132Nm (in Etios).
However, the Xcent diesel and Etios diesel churns out the max output of 71.01bhp, 180Nm and 67.07bhp, 170Nm respectively. The reason behind the more developed power and torque even after having smaller engine is the new technology used in Xcent diesel by the Hyundai.
Transmission wise, while Hyundai paired-up its Xcent with a 5-speed manual (in petrol n diesel both) and 4-speed automatic (only in petrol) transmissions gearbox, Etios's engine is just mated to a 5-speed manual in both petrol as well as diesel engine.
The other section where Xcent scores more than the Etios is its fuel economy. The Xcent petrol MT offers an impressive mileage figure of 19.1 km/l over the 16.78 km/l of Etios while Xcent diesel offers 24.4 km/l over the 23.59 km/l of Etios diesel. The Xcent's petrol automatic trim is good to develop the fuel efficiency of 16.9 km/l. Even automatic version of Xcent has more mileage than Etios sedan.
The mileage figures are ARAI certified.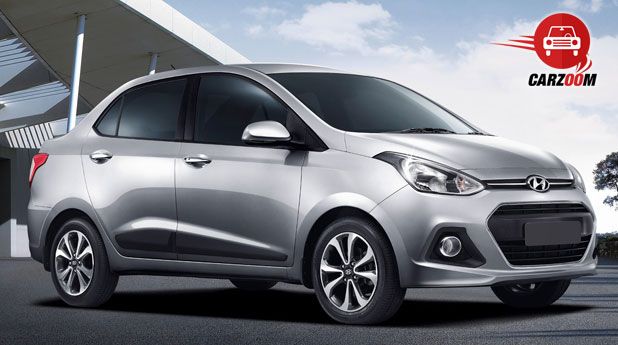 Performance:
Toyota's refreshed sedan provides a decent ride and comfortable drivability on road but its new Xcent that takes away the cake with awesome ride quality which is certainly hard for Etios to beat this car. The awesome performance of Hyundai's hatchback Grand i10 is not unknown from anyone and coz this Xcent is also based on same platform, we expect the same with this too.
Space & Dimension:
Dimension wise, Etios is much longer and wider than Xcent and overall carries a royal and attractive glimpse. While the Etios is 4265mm long, 1695mm wide and 1510mm tall, the new Xcent gets the length of 3995mm, width of 1660mm and height of 1520mm.
The Toyota's model has amazing longer wheelbase of 2550mm over the 2425mm of Xcent and also carries spacious car boot of 595 liters while the Xcent just has 407 liters of boot space. Both the cars are five seaters, but Etios offers more comfort ability at rear seats.
Interior:
Though, Toyota offers a long line-up of interior comfort features in its sedan which has been refreshed in the form of new LCD screen with 2 DIN audio system with bluetooth, USB compatibility, but still Xcent seems more premium coz Hyundai has designed it with many such comfort devices. These are push button start-stop system, 2-DIN music system along with 1GB internal memory, Ac vents at rear etc. Just coz of these few more features, Xcent gets half point extra here.
Exterior:
This is one of the sections where Toyota is a clear winner coz of the attractive glimpse of its sedan Etios after getting refreshment in front in the form of new front grille, redesigned headlamps and circular fog lamps. Whereas Xcent gives a feel of outdated box-type look, the Etios impress us with its long and slim look. Its sharply shaped curves, down-to-earth front bonnet makes its front very classy and Toyota's high-quality material is a bonus point here as this brand is famous for it.
Verdict:
New
Toyota's Etios
 Pros
:- 
 Engine size is bigger and powerful too, especially petrol-one.
Much spacious than Hyundai's sedan.
Carries an eye-catching exterior glimpse.
Material used in Etios is of high quality, justifying the badge of Toyota.
Wonderful after sale services.
New Toyota Etios Cons:
-
 Expensive than Xcent.
 Automatic gearbox is missing.
Unconventional dashboard
Cost cutting in many areas
Hyundai's Xcent  Pros:-
Affordable price range.
More fuel efficient.
 Slightly rich in interior features.
Comfortable ride quality
Hyundai Xcent Cons:-
Lacks in interior space, even car boot is much smaller comparatively.
Doesn't look much attractive at outside.
 After sale services at satisfactory level but not at excellence.
Narrow rear bench space