Fiat Chrysler automobiles has updated its portfolio including Punto Evo, Avventura and Linea executive sedan for the year 2016. All the three cars are now equipped with some new features such as touchscreen system as standard across all trims and new powerful engines. Besides the launch of Linea 125S, Fiat India launched powertech avatars of Avventura and Punto Evo with 93PS engine.
The Powertech Punto Evo starts at Rs. 6.81 lakh while Fiat Avventura Powertech is available at Rs. 7.87 lakh (ex-showroom Delhi). Both the vehicles are available in three trim levels Active, Dynamic and emotion. Fiat has discontinued the 75PS diesel version and replaced it with geometry turbocharged diesel engine dubbed as Powertech though 75PS engine is available in Punto Pure. The 1.2l and 1.4l petrol engines remain untouched.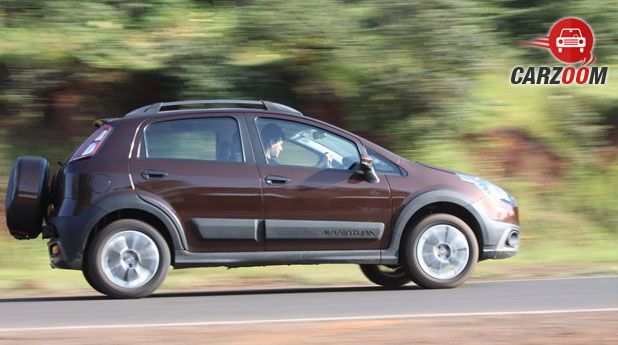 The new Engine delivers 93PS power and 209Nm of torque, paired to a 5-speed manual gearbox. The fuel efficiency stands at 19 KMPL for Avventura and 20.5 KMPL for Punto Evo Powertech.
In addition to powerful engines, both features with a 5 inch touchscreen infotainment system with Map my India navigation, USB, SD card facility, Aux-in and rear view camera (might not come as standard feature). Apart from these changes, rest of the package remains same such as interiors, exterior and safety. Dual front airbags can be had in top variants; it could have been given as standard.
Mr. Kevin Flynn, President and Managing Director, FCA India said, "FIAT cars are known for their performance and by adding more horsepower to our model range we are only living up to our brand promise 'Crafted for Car Lovers'. Besides that we do make great-looking cars. Though our strengths are performance and visual aesthetics, we do recognize the necessity of fuel efficiency, and our engines have been tuned to uncompromisingly deliver on that front. Over the years our cars have transformed customers into enthusiasts and that is because we build products that make their commute more delightful and safe instead of one that is merely functional."